Bio

Author's Notes

Home
---
Published Links

The Forever King

The Broken Sword

World Without End

Grandmaster

The Temple Dogs
---
Writing as Dev Stryker

Deathright

A Wilderness of Mirrors

---

Links for Writers

miller's pond

A magazine featuring poetry, interviews, contests, reviews
Pennwriters, Inc.

A networking organization
for writers of all genres.
A magazine of markets,

interviews, contests, grants
Molly Cochran is the author of more than 25 novels and nonfiction works, including three bestsellers, Grandmaster, The Forever King, and Dressing Thin. Her work has won the Mystery Writers of America's prestigious Edgar Award as well as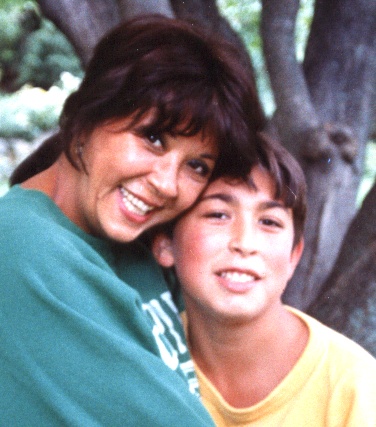 awards from The Romantic Times and the New York Public Library .She has taught both at the college level and in workshops at a number of writers' conferences.
---
A less brief autobiography:
I was born in Tokyo, Japan, the child of a Japanese mother and an Irish-American father, lived in seventeen homes and two foreign countries before I finished high school, graduated from the University of Pittsburgh with a major in fiction writing (which I discovered had rather limited use in the business world), studied at the Sorbonne in Paris, lived among bad elements in Rome, worked in advertising (at last finding a suitable occupation for my Fiction Writing degree), eked out a living in New York by writing lurid back-cover blurbs for a publishing company, frequented sleazy discos, studied ballet, played the flute and the cello (both badly), authored how~to books on a variety of trivial subjects and under several pen names, ghost-wrote men's action/adventure novels, married, moved to the suburbs, became a mom, and wrote novels, which I'm still doing, along with laundry and dishes. I live in Bethlehem, Pennsylvania with my son Devin and our sweet Irish dog K. T. Murphy in a 250-year old house which we refer to as "Moldy Manor".

Among the 25 books I've written are three bestsellers, Dressing Thin (one of the aforementioned trivial how-to books), Grandmaster, and The Forever King (I count this one even though it didn't officially make the New York Times list, because it nevertheless sold zillions of copies. Plus, three best sellers sounds better than two, especially when one is called Dressing Thin).

Grandmaster, which marked my debut as a mainstream novelist, won a Mystery Writers of America Edgar Award and sold more than a million copies both in the United States and abroad. It was followed by a sequel, High Priest; The Hand of Lazarus, a novel about a terrorist priest in Ireland; The Temple Dogs, which tells the story of a clan of underworld Japanese Yakuza who wreak revenge on the American Mafia using the methods of ancient Samurai; a novel about Atlantis based on Greek mythology titled World Without End; and a trilogy about King Arthur beginning with The Forever King, continuing through The Broken Sword, and finishing with my current work-in-progress, tentatively titled The Third Magic. Film rights to The Forever King have been bought by Warner Bros. Studios.

I also work under a pseudonym, "Dev Stryker". Two titles under this name are
Deathright and its sequel, A Wilderness of Mirrors. The Stryker books are dark
thrillers which lack the fantasy element present in the novels I write under my own name. I have also just completed a long romance set in postwar Paris tentatively titled Angel of Night.

I have taught extensively at writers' conferences including The Mystery Writers of America's Bouchercon, the Mid-Atlantic Writers' Conference, and Pennwriters. My lectures and workshops cover a wide variety of topics, from point-of-view to collaborative writing, but my favorite subjects are writer's block and finding one's creative self I have met many people of all ages who long to find a way to release the artistic genius locked within them, and it is my passion --and, I feel, my gift --to help them accomplish this.

It is the purpose of this web page, and particularly the "Author's Notes" section, to help struggling writers see the process of writing a novel through another novelist's (mine) experience. Actually, we all struggle at one thing or another. In the Author's Notes, I explain my own struggles as they happen, in the hope that an analysis of my own shortcomings and difficulties, and the ways I find to blunder through to the end, may be of some interest to a fellow writer or a reader who, for some reason, is interested in how writers write.

At least that is my plan. I procrastinate, I get sidetracked, I write things that are meaningless, I wallow in indecision and despair, and I do these things so often that I can't promise much except to try. Also, I'll try to answer all the people who write in the guest book (except the ones who leave obscene messages --they will be deleted and roundly ignored), although that may take some time, as I am utterly phobic about computers. I write on one, but it, like my house, is an ancient relic. To get email, I must use my son's computer.

I hate e-mail. At first I thought the jokes were funny, but now I think of e-mail only with dread. Every time I remember to check it, there are at least 65 messages there. I feel like there is now a whole new thing for me to feel guilty about not attending to. So a while ago I just stopped reading my email. I suppose I've offended lots of people, particularly those I only knew through electronic correspondence. If any of you are reading this, please rest assured that I am neither dead nor angry .I have not crossed you off my Christmas Card list. I just can't handle email every day. I have to think of it the way I think of eating pork --once in a while is delicious, but a steady diet would be quite disgusting. I can think of some other activities to which the analogy might apply as well.

So anyway, if you want to write to me, please use the guest register, and I'll truly try to get back to you. Maybe eventually I'll overcome my fear of the Internet. (In case you're wondering, my friend and webmaster C.J. Houghtaling takes care of this page for me, and adds all my addenda, which I send to her on pieces of paper. Under no circumstances do I do all this electronic trickery myself).

Well, that is my autobiography, as far as I can figure. There are other things I want to add to this page, and I hope you'll stay with me. I'm also going to change the music. That will be a constant, because I'd like to change it often. That midi beep-beep computer music gets old real fast.

---